Four Directions
Environmental & Agricultural Solutions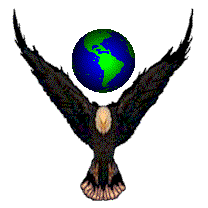 PANTERRATM
Environmentally Safe Enzyme Soil-Stabilizers
Safe soil-stabilizing enzymes for road construction wherein the enzyme-treated soil road typically and easily outlasts a much more expensive and problematic asphalt road - at a mere fraction of the cost. More rapid construction. Instant use. Road waterproof and dustproof. Freeze-thaw cycling heave-resistant. Environmentally superior.
Water impermeable, drinking water aquifer-protecting aquaculture. Human and livestock sewage wastewater impoundments (wastepits & lagoons.) Also used in construction of waterproof ponds for aquaculture (shrimp, fish, bivalves, etc.) or water storage.
Inexpensive, no-heat-required earthen fireproof and waterproof dwelling construction blocks.
To see the results click here
PAULOWNIA TREE, MEGAFOLIA
Fast-Growing, High Fire-Resistance, Minimum Water
Fastest growing deciduous tree in the world. Usually harvested for lumber in second year. Can create a virtually instant windbreak.
A hardwood with very high fire-resistance.
Up to 150-foot taproot; utilized to "tie" unstable soils (hills, severe flood plains, etc.)
Minimum water required.
Reduces high phosphorus levels in soil. Excellent for landfill decontamination.
Genetically selected for reproduction from root only. Cannot be considered an invasive organism.
PROTERRA
TM
Ecologically Enhanced Sustainable Agriculture
LIQUID LIVE MICRO-ORGANISMSTM(LLMOTM)
Safe All-Purpose Water/Soil Pollution Remediation
Environmentally, Public, Health safe bioaugmentation exceptional exoenzymes production organisms for the reduction/removal/prevention of organic sludges (Biochemical Oxygen Demand - BOD) complete ammonia removal/prevention, greases, fats, oils removals/prevention in municipal, agricultural, aquacultural, & industrial wastewaters and soils/sludges.
For pollution remediation of water supplies from surface (algae, noxious weeds, etc), middle (organic and chemical contaminants) and bottom sludges (organic and chemical) in lakes, ponds, & streams for all use purposes. Used to nearly double in size and weight farmed shrimp and fish production.
Odor removal/prevention and health protection for hog farms, cattle feedlots & poultry operations. U.S. Department of Agriculture and U.S. Environmental Protection Agency - accepted for multiple uses including but not limited to U.S. federally - inspected meat packing houses.