FOUR WORLDS
INTERNATIONAL INSTITUTE


PLEASE CLICK BELOW TO VIEW OUR RESOURCE CATALOGUE OF WHOLISTIC, CULTURALLY-BASED CURRICULUM MATERIALS, BOOKS & VIDEOS:
Resource Catalogue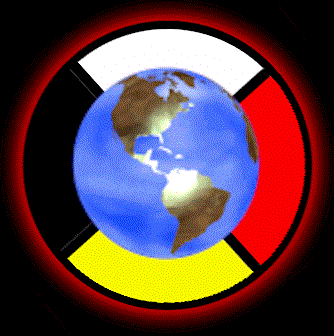 WELCOME TO THE FOUR WORLDS INTERNATIONAL INSTITUTE FOR HUMAN AND COMMUNITY DEVELOPMENT AND FOUR DIRECTIONS INTERNATIONAL


FOUR WORLDS INTERNATIONAL INSTITUTE:
Is a family of people and organizations, bound together by a set of common principles based on the traditional teachings of North American tribal peoples brought together with the best that western science and technology has to offer in a non-profit organization. For more than 18 years, Four Worlds has been learning how to support individuals, families, organizations, communities and nations in building a healthy and sustainable future for the human family.
Four Worlds International Institute for Human and Community Development was born out of the intense deliberations and prayers of a gathering of native elders and community leaders that was held on the Blood Indian Reservation on the high plains of Alberta in the last week of December 1982. Forty distinguished representatives of North American tribes met in search of a solution to the social devastation brought on by, alcohol, poverty and an increasing sense of powerlessness that was sweeping across tribal communities.



FOUR DIRECTIONS INTERNATIONAL:
In 1995, a bold new initiative was undertaken by Phil Lane, Jr., International Coordinator of Four Worlds International Institute to create a profitable business initiative to fund the humanitarian work of The Four Worlds International Institute for Human and Community Development and other related initiatives. It is involved in promoting healthy living through herbal products, environmental solutions and technologies and international trade agreements. This community based, sustainable economic enterprise is called Four Directions International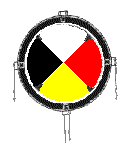 For additional information or comments for Four Worlds, Four Directions, please contact:
E-mail: fourworlds1@gmail.com or 4worlds@uleth.ca
Four Directions International Inc.
PO Box 75047
Surrey, BC V4A 0B1 Canada
Phone: (604) 542-8991 | Fax: (604) 542-8994

Copyright © 1995-2011 Four Directions International Inc.
Powered by Supertype Website Development and Management